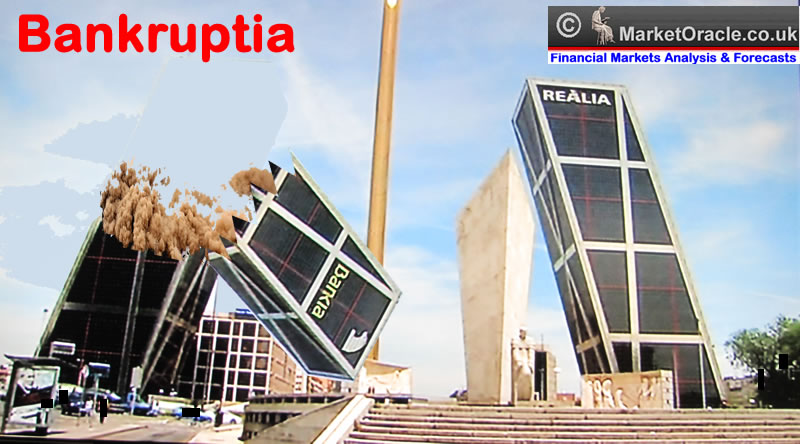 Hey guys.
Remember in May 2008 when all the CEO's came out publicly and stated that everything was fine. Then a few months after Lehman went bust. I see the same thing happening in Spain.
After taking a huge loss of 19.2B

Euros

Bankia CEO stated they are completely liquid and solvent and they are the only bank that can pay back their rescue funds

.
Really?........................
FACT CHECK TIME
Leverage
: Has a leverage ratio of

25

-to-1. Is this bad? Lehman was 30-to-1 when it collapsed. (note these are using 2011 numbers. I will update this when they publish 2012 financials.

)
Interest Coverage

:
1.0
The lower the ratio, the more the company is burdened by debt expense. When a company's interest coverage ratio is only 1.5 or lower, its ability to meet interest expenses may be questionable.